Happy

Super

Bowl

Sunday

!!! This is probably the first year that I've been so "into" the Super Bowl. I love the game, the commercials, and the half time show. Well…I thought for those of you who either don't like sports or who want to craft and watch the game, that I'd host my FIRST challenge. I'm working on my project and will post it as soon as I'm finished..
To enter, all you'll need to do it create a project (card, LO, altered project, etc) that's either Super Bowl centered or uses the colors of either team. If you use the colors, the project can have any theme. Link it to my blog by midnight tonight using Mr. Linky at the bottom of this post. That's it.
I've received a sponsorship confirmation from

Sharon Heckstall

. She has graciously donated a brand new CTMH stamp set titled "Simple Invites" and a 22% discount to the winner for a purchase on her site for the winner. You can visit her site at http://sharonh.myctmh.com/. A winner from amongst those who followed the requirements will be chosen by our special celebrity guest judge. Let's see what you workin' with!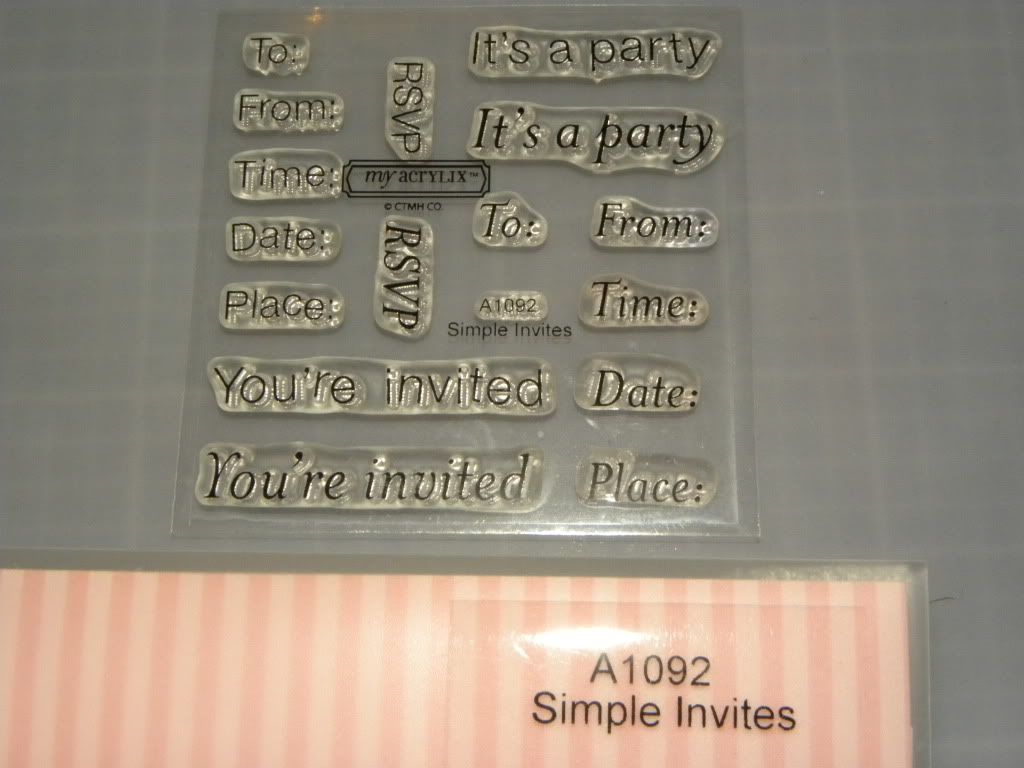 ***UPDATE - Additional prize pack! Not sure how it will be given but none the less...another winner will get to choose 5 single files (digi or cutting) from Scrapbook Eden. Melin is so great and creates wonderful files. She can be found at

Scrapbook Eden

.