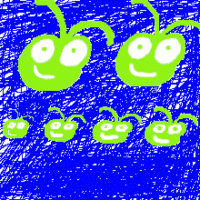 Happy Thursday and welcome to another edition of Crazy About Cricut's Thankful Thursday. Today's theme is all about pirates in honor of Talk Like a Pirate Day which is September 19th.
For my design team inspiration, I created a card for my oldest son who is playing football this year. It's just a little something to encourage him on his next game to do his absolute best. I don't have a cartridge with a pirate so I used the skull and cross bones from the Life's a Party cartridge. Then, I just added the school colors of purple and gold as accents. I wrote the numbers and lettering by hand. The sentiments and stamps are embossed on the inside to add a bit of pizazz. Finally, I added some hand-stitching to add definition. I hope you enjoy my creation. Be sure to stop on over by the

Crazy About Cricut

blog to enjoy my DT sister creations.
Well...that's all folks. Happy scrappin' and remember, I love you and ain't NOTHING you can do about it.

PBD - Just for Men stamp set
Inkadinkado sports stamps
Sakura gel pen - white and purple