Happy Friday! Here are the winners from the Bridal Tea Blog Hop and the Fruits of the Spirit Blog Hop. I had a wonderful time creating both projects.
Bridal Tea Blog Hop ~
I would like to share my special memory though there are so many from my wedding that made that day extra special. We didn't have a lot in the way of finances as we were young, my husband was still in college, and we were parents. But God blessed our special day in so many ways. I was the director of a choir at the time and the choir came and sang for the wedding with me. My brother-in-law sang a song he wrote for the first time at the wedding. Some of the students from the choir wrote and sang a special song in honor of my dad who had died while some special friends lite a memorial candle in his honor. My father-in-law officiated the wedding. He had been a minister for many years but had never been licensed to do weddings and he did so just so he could marry us. These are just SOME of the blessings that we enjoyed. God blowed our minds that day. I'll never forget it!
Drumroll please....
The winner is
18 Manhattan Mandie said...
Your project is so cute! Ok, I'm gonna share something very personal now... I got married in the parking lot of an ice cream parlor in the back of a minivan. Yep... had a gorgeous ceremony but got the license in the WRONG county (ugh) so my dad drove us over the border (like 5 minutes away) to legalize our vows, LOL!
And for the Fruit of the Spirit Blog Hop...
I must share that the Lord's blessings are new every morning. He is continually showering me with wonderful people who keep me going on a daily basis. I've been struggling lately and have been overwhelmed with the cares of this life BUT GOD!!!! He continually loves on me and keeps me from all harm and danger. I can't help but think of His goodness and then immediately go into a praise because I'm just so thankful. He truly does love me. And just as He loves me, He loves you. You must look around and see all that He does to show you how much He loves you. Stop and count your blessings today!
Drumroll please....
The winner is ~
1 Celeste said...
Love your post and your project.... I am soooo blessed to have you as a wonderful friend... Huggggs
Celeste
Ladies, please contact me at askscrappinsista (at) hotmail (dot) com to claim your prize. If I don't hear from you by next Friday, May 13, I will have to pick another winner.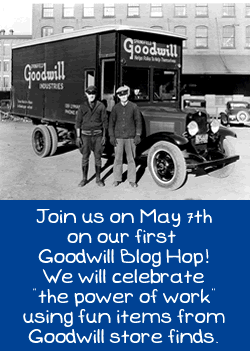 Be sure to stop by tomorrow for the Goodwill Blog Hop. I'm really excited about supporting this cause and will have a special project and prize for your enjoyment.
Thanks for stopping by and remember I love you and there's nothing you can do about it.